The Overlook Film Festival is proud to unveil our 2023 film lineup. 
The festival will open with the World Premiere of Chris McKay's Renfield, with Nicolas Cage in attendance, and close with Lee Cronin's Evil Dead Rise. Jim Jarmusch will join the festival for a 10th Anniversary screening of Only Lovers Left Alive and Master of Horror Joe Dante will appear in person to present a 30th Anniversary screening of Matinee alongside star John Goodman. Additional titles announced March 9th.
For Podcasts, Parties, Music, Magic, Live Shows and Immersive Theater pieces, please see our 2023 Special Events lineup HERE.
All International Titles Are Presented By MUBI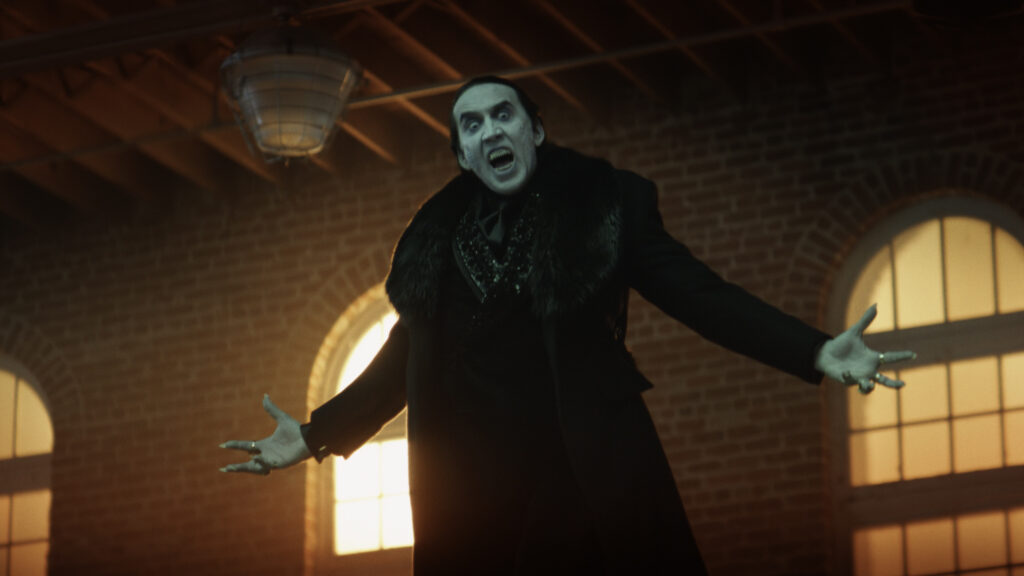 Opening Night – RENFIELD
World Premiere
Nicolas Cage & Chris McKay In Person
Chris McKay | 2023 | USA
Evil doesn't span eternity without a little help. In this modern monster tale, Nicholas Hoult stars as Renfield, the tortured aide to history's most narcissistic boss, Dracula, played by Oscar® winner Nicolas Cage. Renfield is forced to procure his master's prey and do his every bidding, no matter how debased. But now, after centuries of servitude, Renfield is ready to see if there's a life outside the shadow of the Prince of Darkness. If only he can figure out how to end his codependency.

Cast: Nicholas Hoult, Nicolas Cage, Awkwafina, Ben Schwartz, Adrian Martinez, Shohreh Aghdashloo
Presented By Fotokem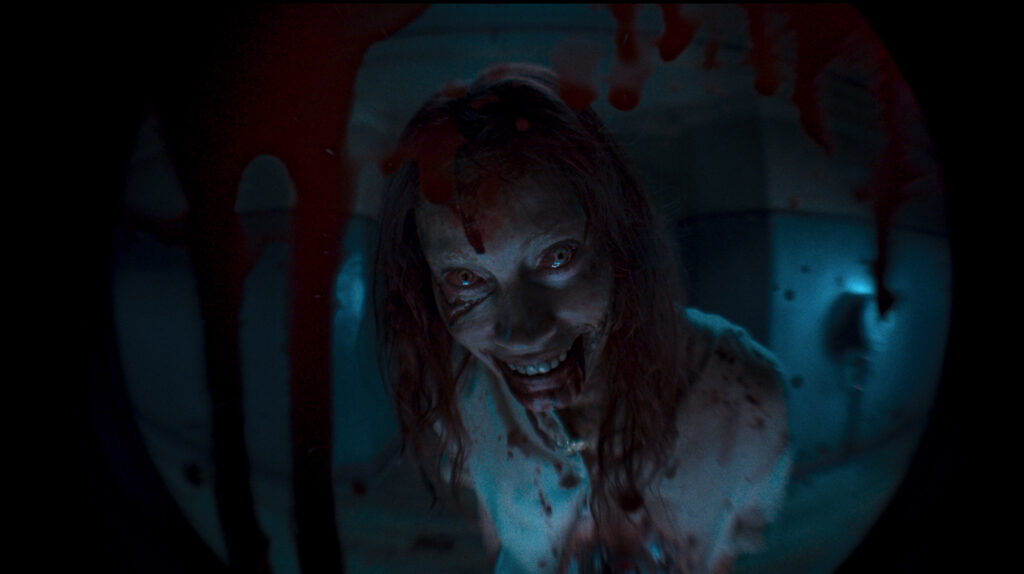 Closing Night – EVIL DEAD RISE
Lee Cronin | 2023 | USA | 97 min
Moving the action out of the woods and into the city, Evil Dead Rise tells a twisted tale of two estranged sisters, played by Lily Sullivan and Alyssa Sutherland, whose reunion is cut short by the rise of flesh-possessing demons, thrusting them into a primal battle for survival as they face the most nightmarish version of family imaginable.

Cast: Lily Sullivan, Alyssa Sutherland, Morgan Davies, Gabrielle Echols, Nell Fisher
Presented By Louisiana Entertainment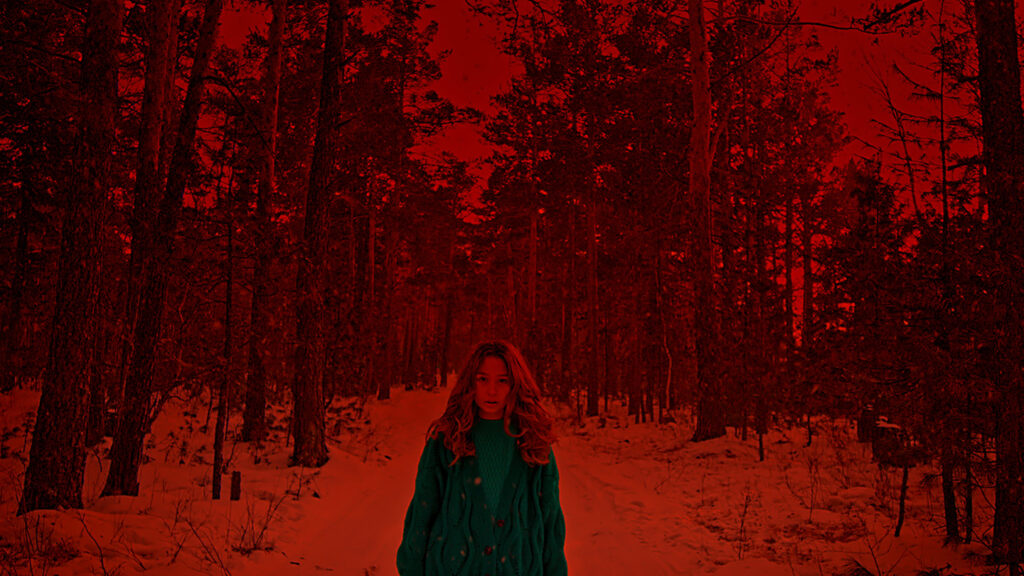 ABERRANCE
Filmmaker In Person
Baatar Batsukh | 2022 | Mongolia | 75 min
When a couple rents a cabin deep in the woods, their odd behavior causes their nosy neighbor to grow suspicious, even as he's dealing with issues of his own. With wonderfully inventive camerawork that recalls early Raimi or Coens, the first Mongolian film ever presented at Overlook is a wild ride.

Cast: Erkhembayar Ganbat, Selenge Chadraabal, Yalalt Namsrai, Oyundary Jamsranjav, Sukhee Ariunbyamba, Bayarsanaa Batchuluun, Badamtsetseg Batmunkh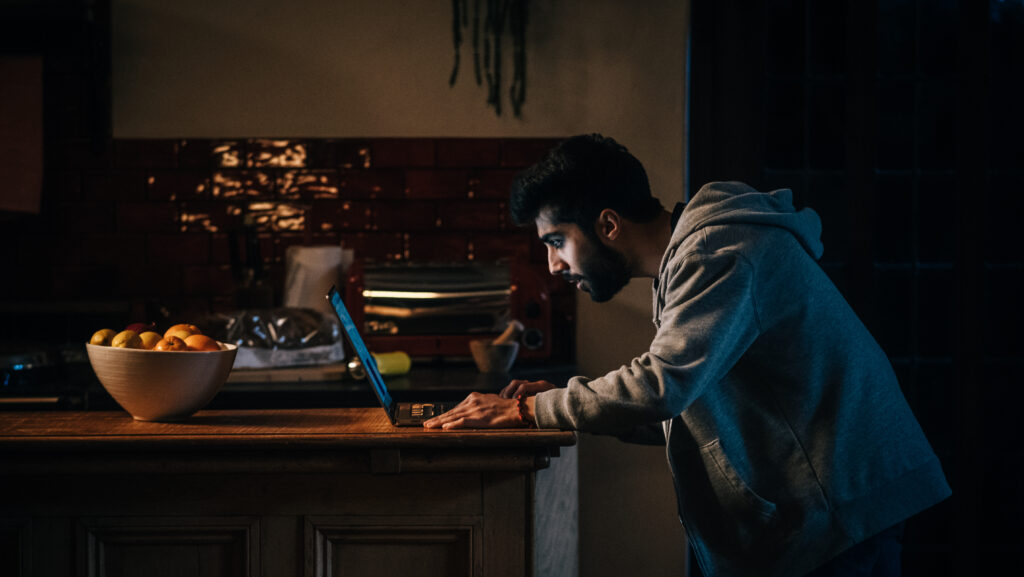 ACCUSED
World Premiere
Philip Barantini | 2022 | UK | 88 min
Alone at a remote country house, a young man (Chaneil Kukar, Sex Education) watches helplessly as a social media frenzy wrongly identifies him as a wanted terrorist. When online threats lead to an IRL home invasion, he must fight for his life in this tense thriller of virtual witch-hunts and false accusations.

Cast: Chaneil Kukar, Lauryn Ajufo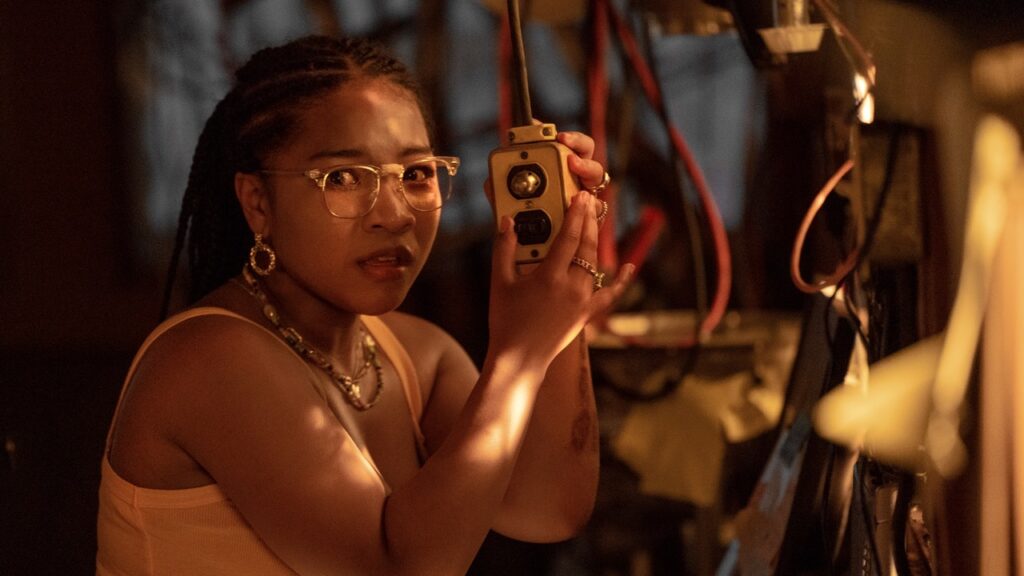 THE ANGRY BLACK GIRL AND HER MONSTER
Bomani J. Story | 2023 | USA | 91 min
For Vicaria, death is just another disease, and she believes she has the cure. After her brother is brutally murdered, she embarks on a dangerous journey to bring him back to life in this thrilling tale about a family that, despite the terrors of systemic pressure, will survive and be reborn again.

Cast: Laya DeLeon Hayes, Denzel Whitaker, Chad Coleman, Reilly Brooke Stith, Keith Sean Holliday, Amani Summer Boyles, Edem Atsu-Swanzy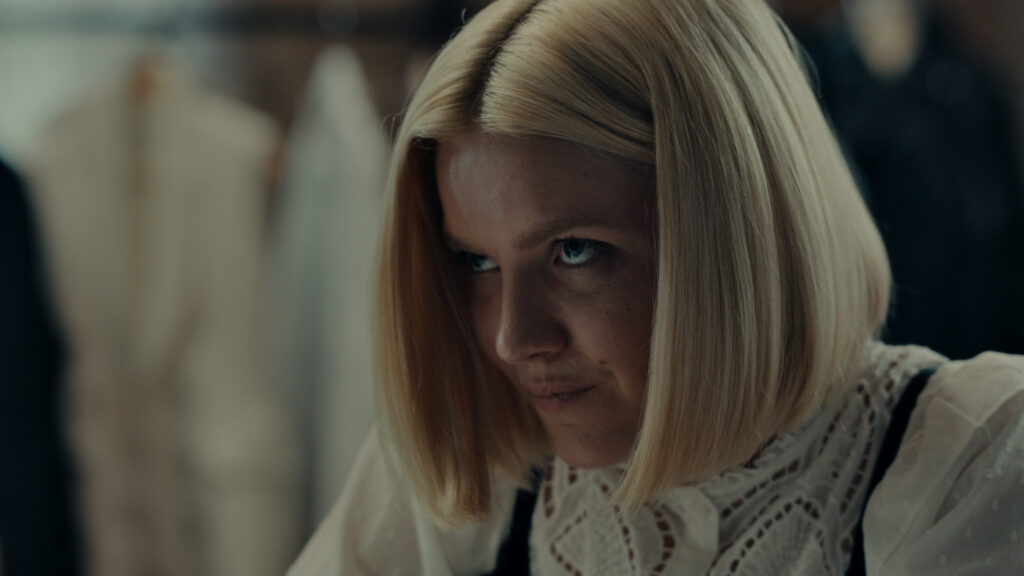 APPENDAGE
Filmmaker In Person
Anna Zlokovic | 2023 | USA | 90 min
After years of suppressed anxiety and self-doubt, an ambitious fashion designer is horrified when all that bottled-up emotion begins to manifest itself as a growth on her back — one with a mind of its own. Body horror is only the beginning for this sharp look at inner voices and self-control.

Cast: Hadley Robinson, Emily Hampshire, Brandon Mychal Smith, Kausar Mohammed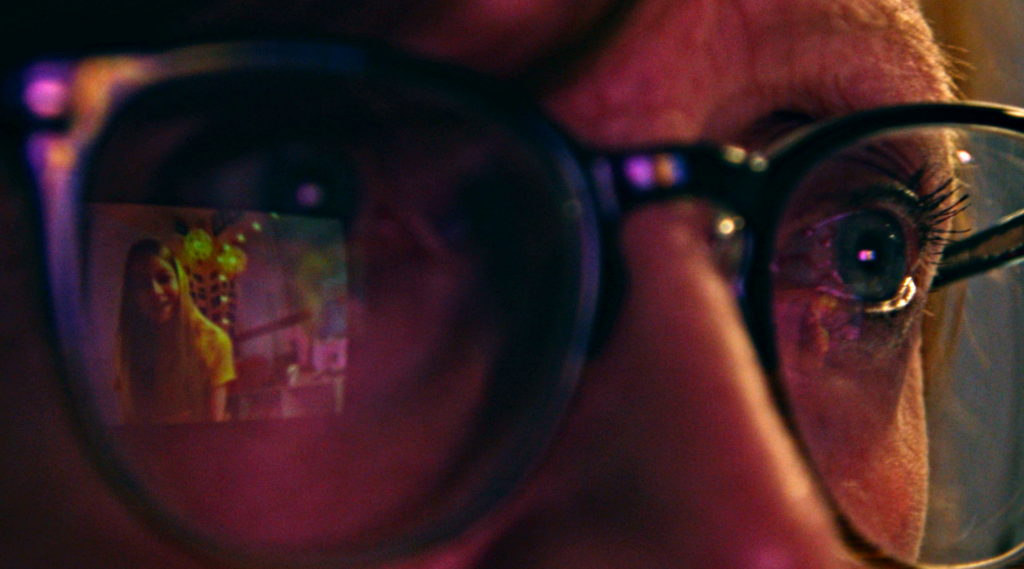 THE ARTIFICE GIRL
Franklin Ritch | 2022 | USA | 93 min
In a covert effort to catch online predators, two special agents team up with a skittish computer programmer working on some revolutionary AI. What begins as an experimental technology turns into something entirely different and far more personal in this award-winning piece of hard science fiction featuring genre icon Lance Henriksen.

Cast: Tatum Matthews, Lance Henriksen, Sinda Nichols, David Girard, Franklin Ritch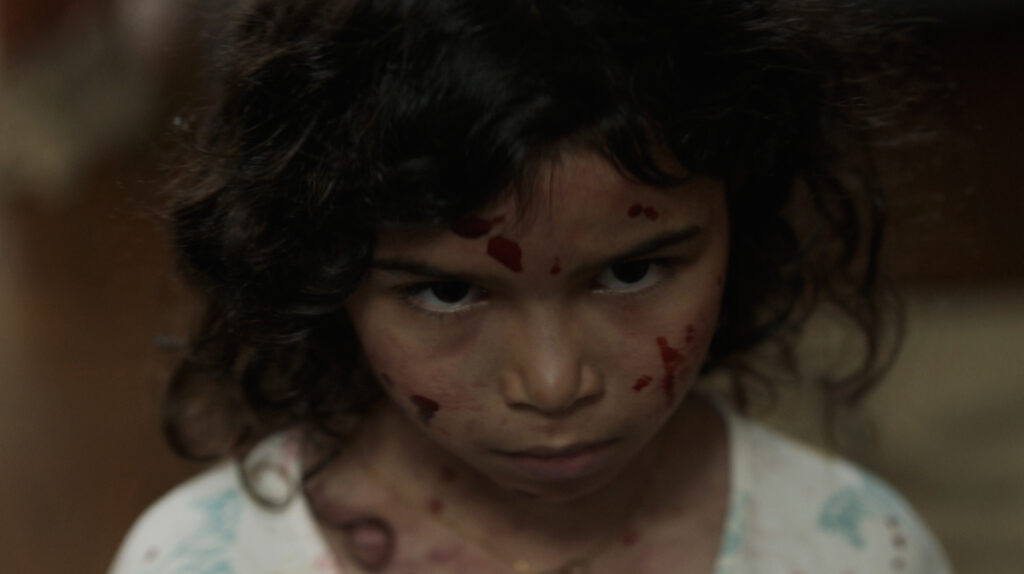 birth/rebirth
Filmmaker In Person
Laura Moss | 2023 | USA | 98 min
Maternal instincts and scientific hubris collide in this chilling tale of two women — one a grieving mother, the other an obsessive pathologist — who are pushed beyond their limits in this powerful reimagining of the Frankenstein mythos.

Cast: Marin Ireland, Judy Reyes, A.J. Lister, Breeda Wool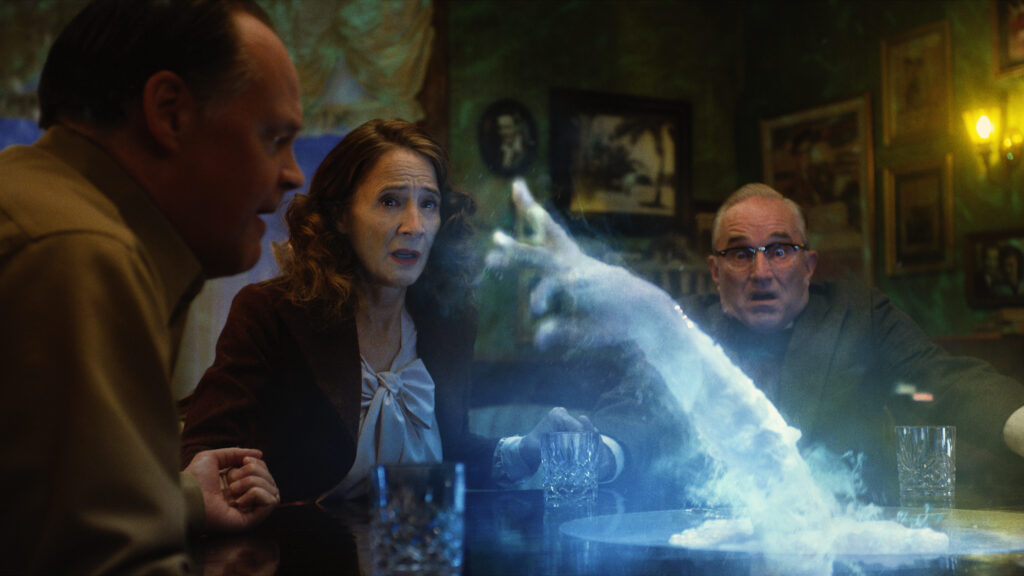 BROOKLYN 45
Filmmaker In Person
Ted Geoghegan | 2023 | USA | 93 min
Restless spirits are not the only things haunting a group of longtime friends, reunited in the wake of WWII. Ted Geoghegan directs this chamber piece of horrors where the only thing more terrifying than what lies on the other side may be the secrets we've buried in the past.

Cast: Anne Ramsay, Ron E. Rains, Jeremy Holm, Larry Fessenden, Ezra Bussington, Kristina Klebe
CLOCK
World Premiere
Filmmaker In Person
Alexis Jacknow | 2023 | USA | 93 min
On the eve of her 39th birthday, a woman desperately attempts to fix her broken biological clock, but at what cost? Featuring a powerhouse turn from Dianna Agron (Shiva Baby), this cautionary tale warns that when the pressure to conform mounts beyond reason, something's going to break.

Cast: Dianna Agron, Jay Ali, Melora Hardin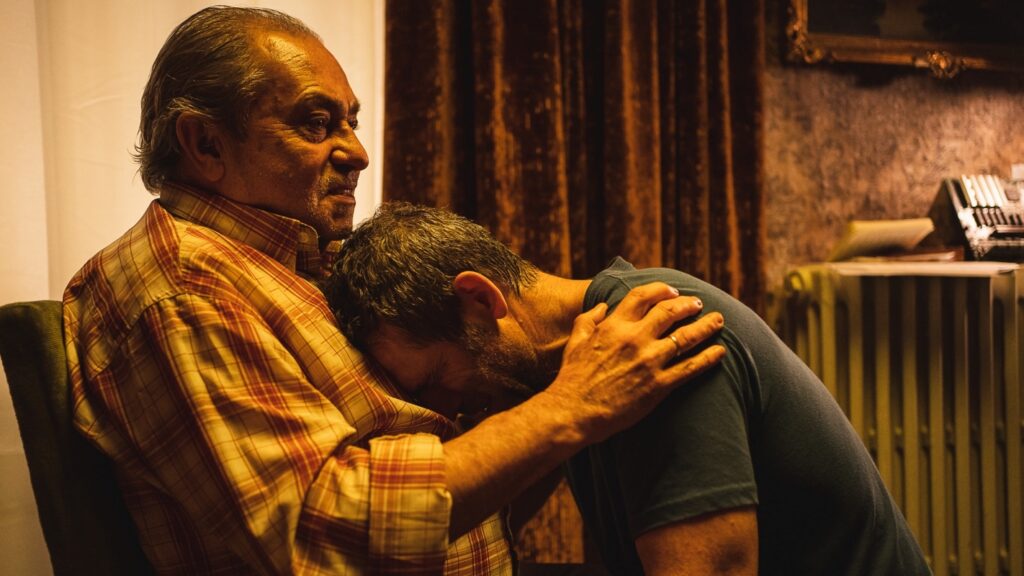 THE ELDERLY
Raúl Cerezo, Fernando González Gómez | 2022 | Spain | 95 min
As a vicious heatwave grips Madrid, octogenarian Manuel (Zorion Eguileor, Platform) is behaving in increasingly disturbing ways. In fact, all the senior citizens are acting odd — aggressive, angry and as if they know of awful things to come. As the temperature rises, so does the tension in this unsettling, slow burn of body horror and generational fear.

Cast: Zorion Eguileor, Gustavo Salmeron, Paula Gallego, Irene Anula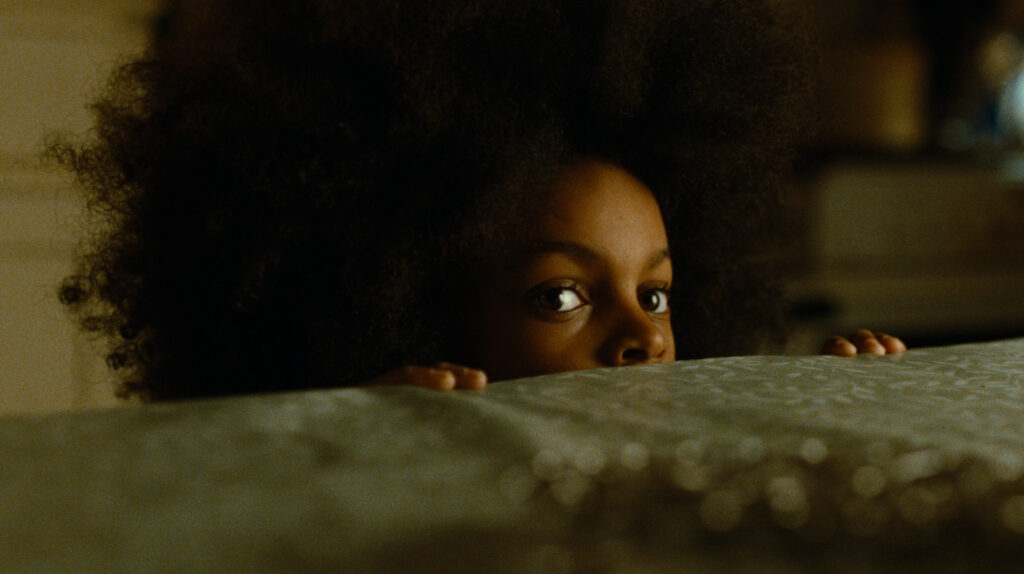 THE FIVE DEVILS
Léa Mysius | 2022 | France | 95 min
Struggling to decipher the adult world around her, an eight-year-old girl with an uncanny sense of smell discovers that her gift also allows her to travel back in time and observe her mother and her aunt's mysterious past. At once intimate and inexplicable, this is a mesmerizing vision of powerful emotions and sensory overload.

Cast: Adèle Exarchopoulos, Sally Dramé, Swala Emati, Moustapha Mbengue, Daphne Patakia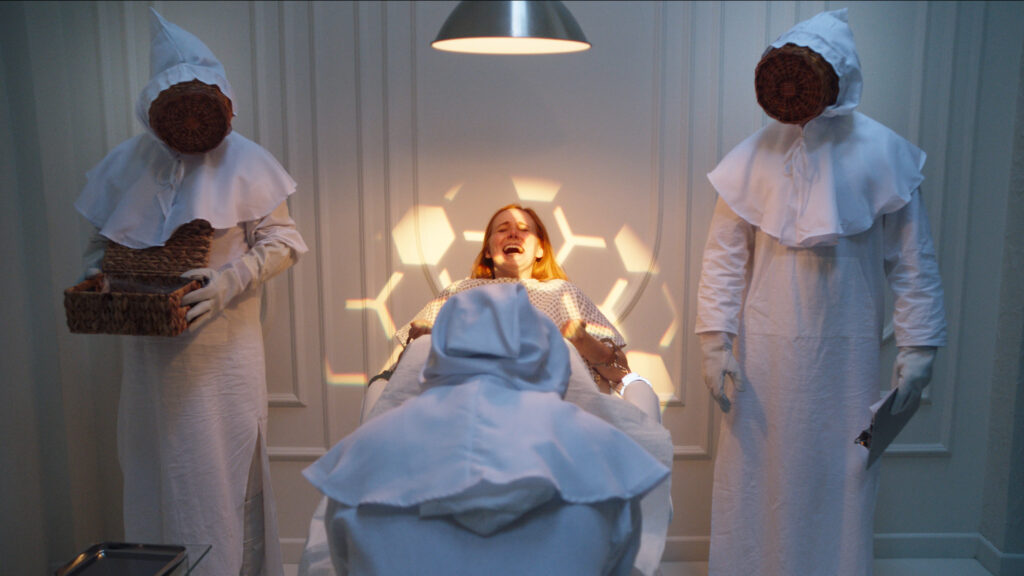 GIVE ME AN A
Free Screening
Filmmakers In Person
Hannah Alline, Avital Ash, Bonnie Discepolo, Loren Escandon, Valerie Finkel, Natasha Halevi, Caitlin Josephine Hargraves, Danin Jacquay, Sarah Kopkin, Francesca Maldonado, Kelly Nygaard, Megan Rosati, Mary C. Russell, Monica Suriyage, Megan Swertlow, Erica Mary Wright | 2022 | USA | 100 min
With passion, strength and righteous anger, 16 women filmmakers make their voices heard with this anthology of genre-themed short films, all made in direct response to the Supreme Court overturning Roe v. Wade. A mix of horror, sci-fi and dark comedy, these shorts are a rallying cry for personal rights and bodily autonomy.
Cast: Alyssa Milano, Virginia Madsen, Gina Torres, Milana Vayntrub, Jennifer Holland, Sean Gunn, Molly C. Quinn, Jason George, Jackie Tohn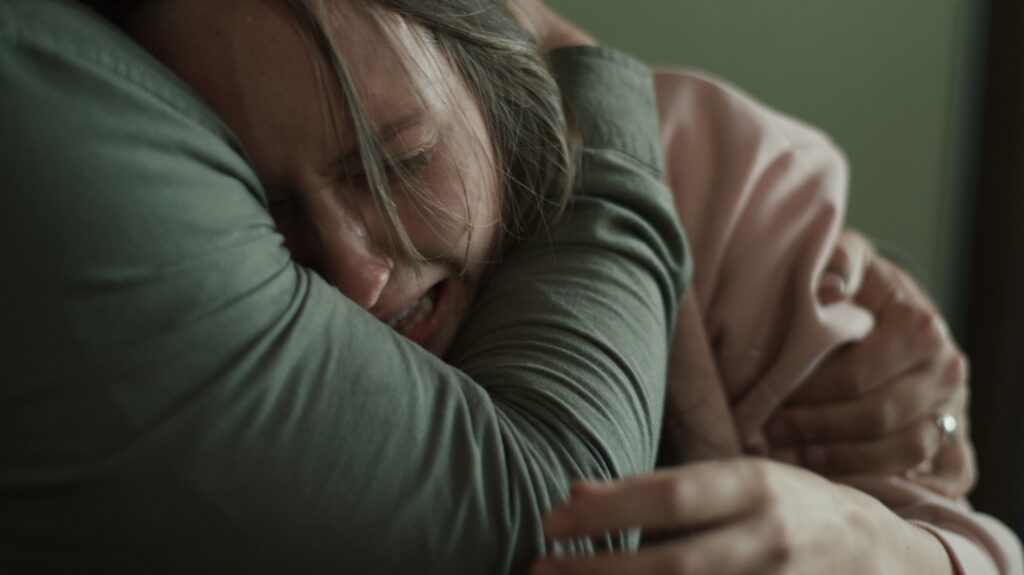 GODLESS: THE EASTFIELD EXORCISM
World Premiere
Nick Kozakis | 2023 | Australia | 92 min
Convinced that his wife is possessed by dark forces, a desperate husband puts his faith in the power of a pitiless self-proclaimed exorcist, who is convinced that salvation can be found only through his hands. Based on a true story, this is a disturbing tale of misplaced faith and destructive zealotry.

Cast: Georgia Eyers, Dan Ewing, Tim Pocock, Eliza Matengu, John Wood, Rosie Traynor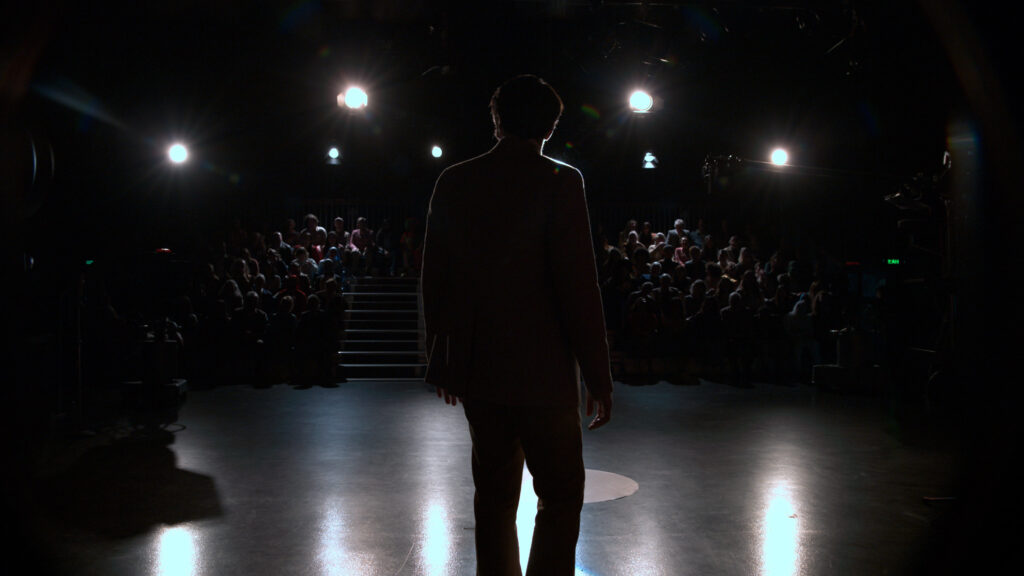 LATE NIGHT WITH THE DEVIL
Colin Cairnes, Cameron Cairnes | 2023 | Australia | 92 min
Desperate for ratings, a Seventies-era late night talk show host invites a skeptic, a doctor and a young girl supposedly possessed by the devil for a very special Halloween episode. By the end of the show, his horrified audience would learn one awful truth: Evil doesn't take commercial breaks.
Cast: David Dastmalchian, Laura Gordon, Fayssal Bazzi, Ian Bliss, Ingrid Torelli, Rhys Auteri, Josh Quong Tart, Georgina Haig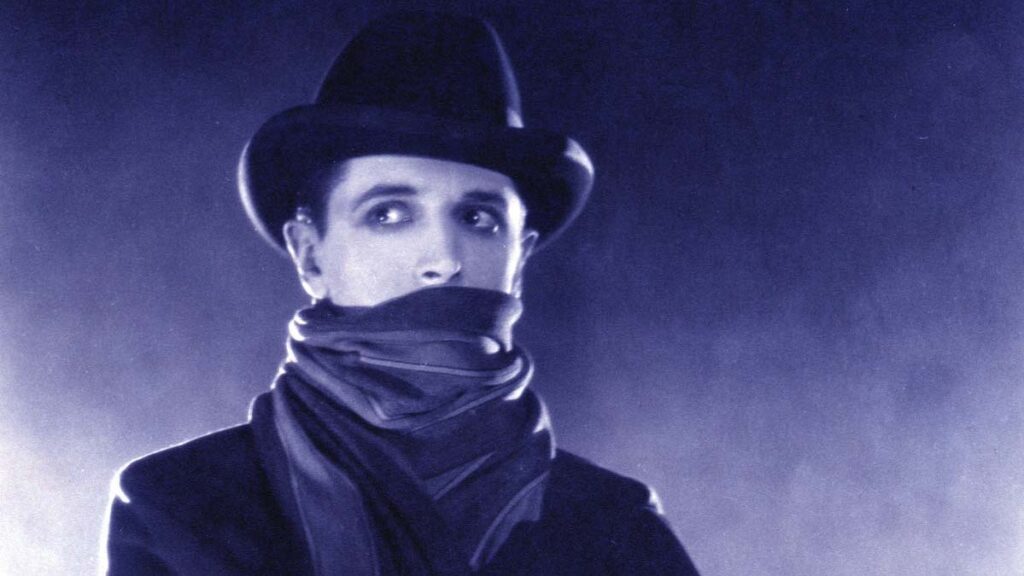 THE LODGER: A STORY OF THE LONDON FOG
With New Live Score By Think Less, Hear More
Alfred Hitchcock | 1927 | UK | 92 min
The streets of London are being stalked by a Jack the Ripper-like killer, and a young blonde showgirl is torn between her policeman sweetheart and a mysterious stranger. Alfred Hitchcock's first thriller and his finest silent film, The Lodger will feature an all-new live score from NOLA faves Think Less, Hear More.

Cast: June Tripp, Ivor Novello, Marie Ault, Arthur Chesney, Malcolm Keen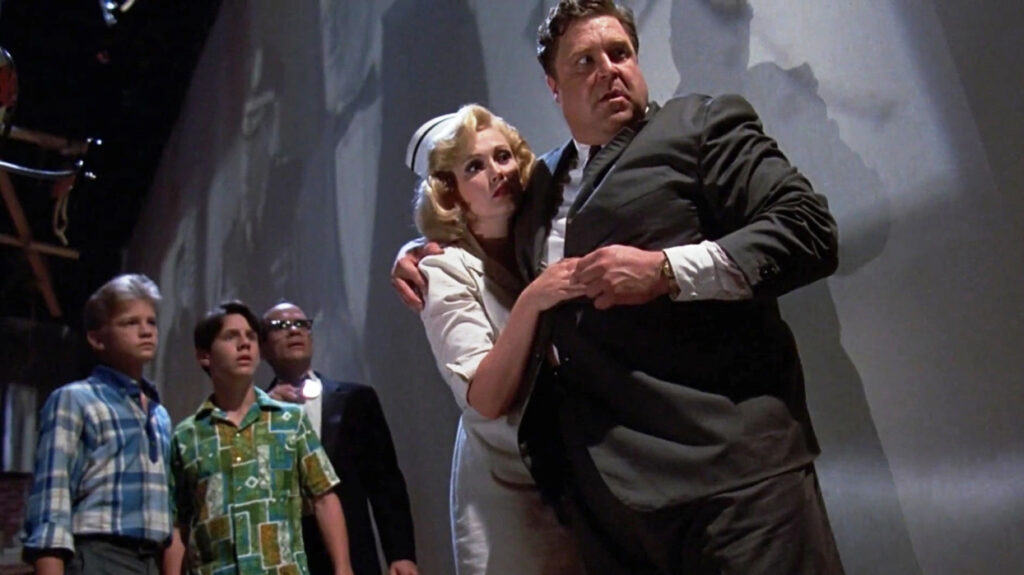 MATINEE
30th Anniversary Screening
Joe Dante and John Goodman In Person
Joe Dante | 1993 | USA | 99 min
In 1962, a Hollywood showman preps the Key West premiere of his latest B-movie masterpiece, Mant!, but for local teens, the atomic terror onscreen is no match to the Cuban Missile Crisis happening just offshore. John Goodman stars in Joe Dante's affectionate tribute to a bygone era of moviegoing.

Cast: John Goodman, Cathy Moriarty, Simon Fenton, Omri Katz, Lisa Jakub, Kellie Martin, Jesse Le Soffer, Dick Miller, John Sayles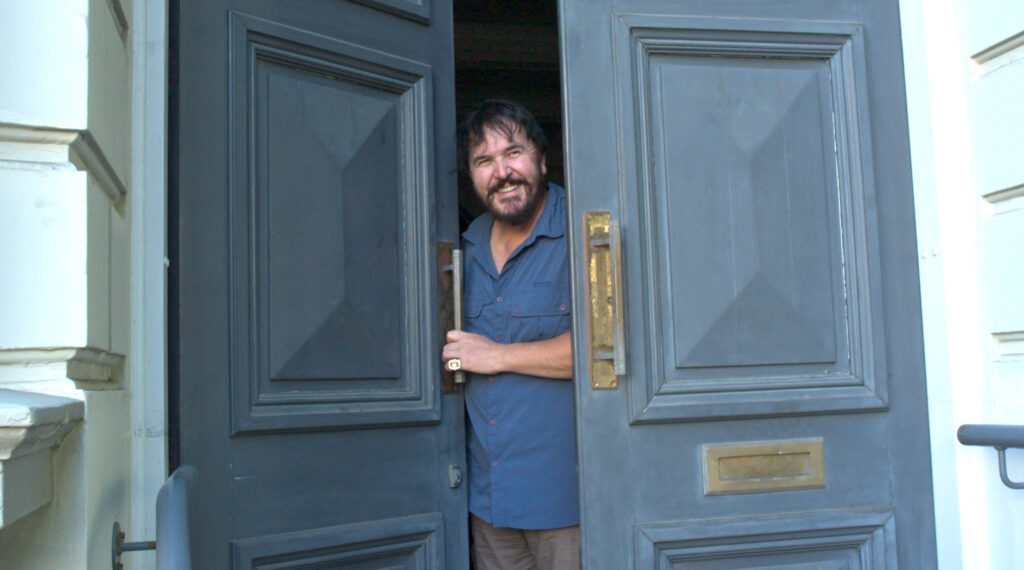 MISTER ORGAN
Filmmaker In Person
David Farrier | 2022 | New Zealand | 96 mins
Is Michael Organ the most mysterious man in New Zealand, or is he just the most annoying? A simple investigation into a parking lot scam leads down a deep and dark rabbit hole of half-truths, veiled threats and toxic personalities in this riveting documentary from journalist and filmmaker David Farrier (Tickled).

Featuring: David Farrier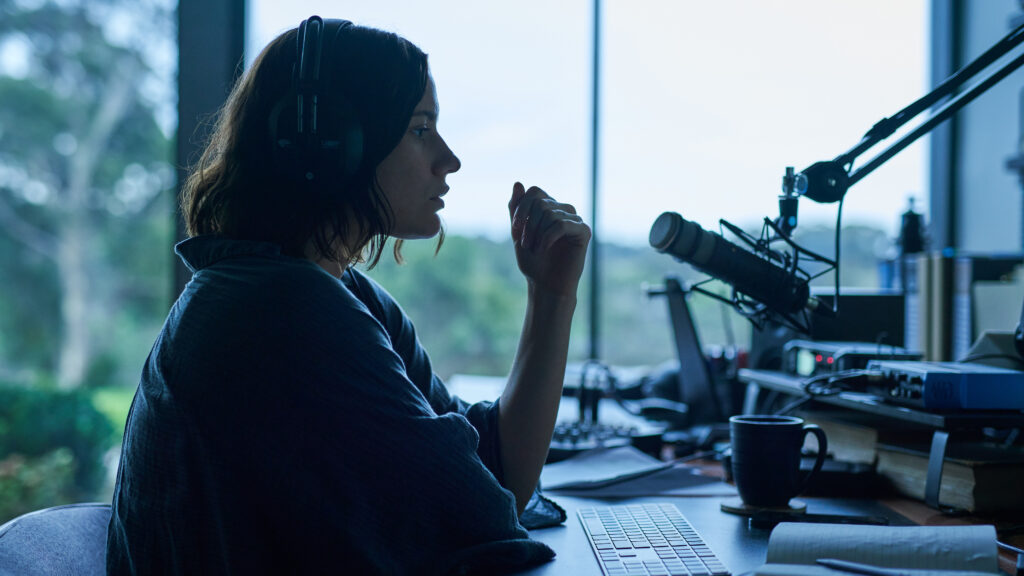 MONOLITH
Matt Vesely | 2022 | Australia | 94 min
An anonymous email prompts a disgraced podcaster to launch a worldwide investigation into mysterious black bricks that have touched and sometimes destroyed people's lives, and she's doing it all without leaving the house in this ingenious thriller filmed with one actress and one location, but packed with plenty of surprises.

Cast: Lily Sullivan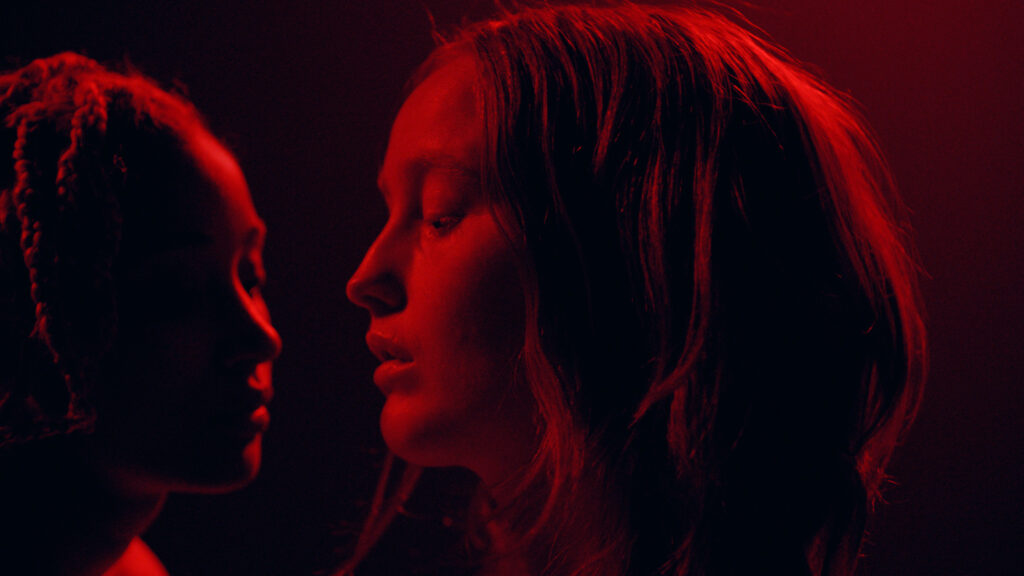 MY ANIMAL
Filmmaker In Person
Jacqueline Castel | 2023 | Canada | 103 min
A coming-of-age tale equally concerned with the coming of the next full moon, this visually stunning queer romance follows two teen girls struggling to come to terms with their desires, their fears and, for one of them, a family curse of bloodlust and lycanthropy.

Cast: Bobbi Salvör Menuez, Amandla Stenberg, Stephen McHattie, Heidi von Palleske, Cory Lipman, Joe Apollonio, Scott Thompson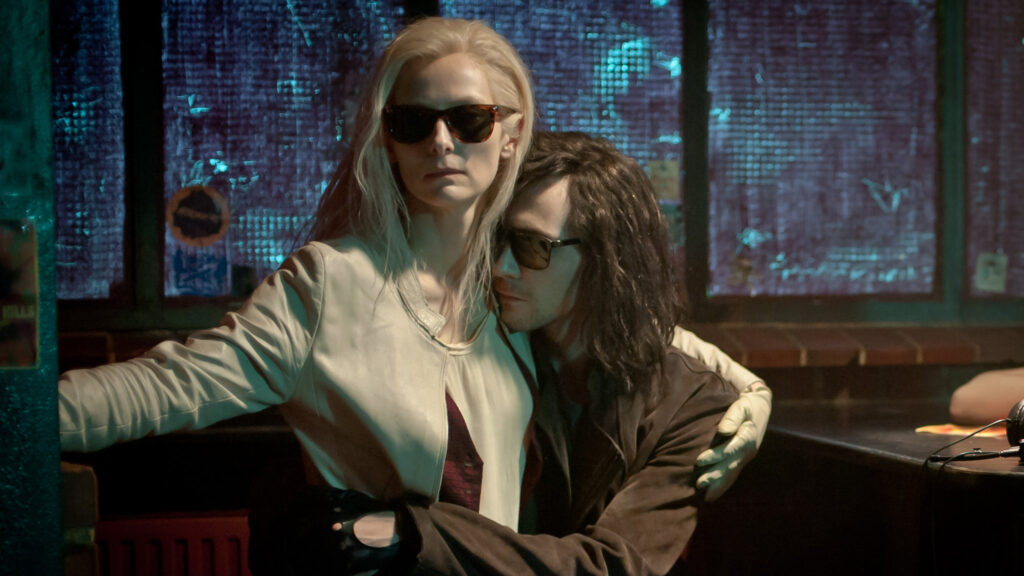 ONLY LOVERS LEFT ALIVE
10th Anniversary Screening
Jim Jarmusch and Carter Logan In Person
Jim Jarmusch | 2013 | USA/Germany/UK | 123 min
Tilda Swinton and Tom Hiddleston star in Jim Jarmusch's sly take on vampires. The two play centuries-old vampire lovers, more passionate about music and literature than bloodletting. Reunited in Detroit after decades apart, they explore the city and each other by night, until an unexpected guest causes everything to change.

Cast: Tilda Swinton, Tom Hiddleston, Mia Wasikowska, John Hurt, Anton Yelchin, Jeffrey Wright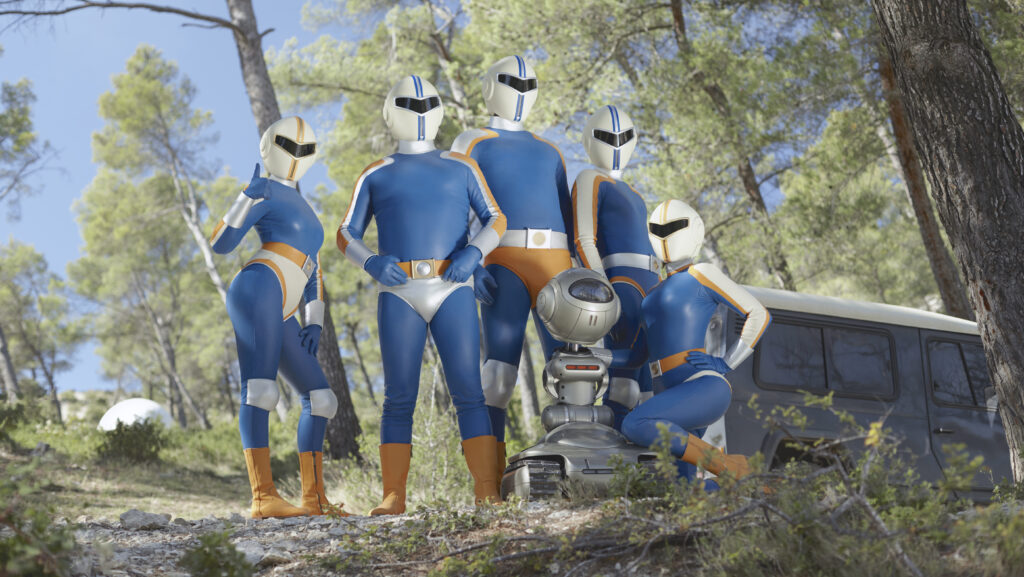 SMOKING CAUSES COUGHING
Quentin Dupieux | 2022 | France | 80 min
Iconoclast Quentin Dupieux (Deerskin, Mandibles) returns with a film that's funny, gooey and guaranteed to surprise. When superhero team Tobacco Force is ordered by their talking rat of a boss to take a vacation before facing the world's greatest supervillain, they pass the time by telling fantastical stories of mayhem and mutilation.

Cast: Gilles Lellouche, Anaïs Demoustier, Vincent Lacoste, Jean-Pascal Zadi, Oulaya Amamra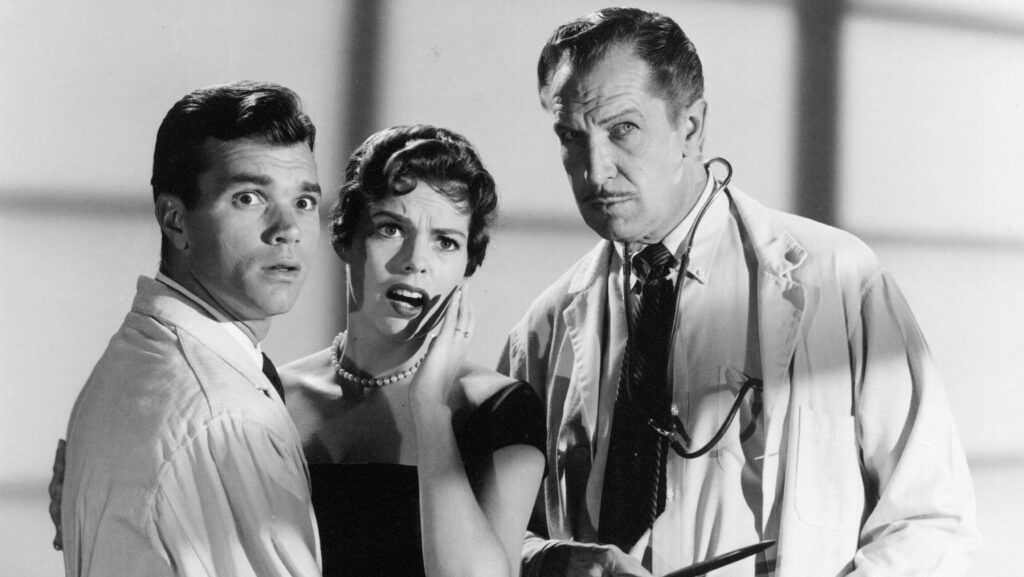 THE TINGLER
Presented in "Percepto!"
Selected By Joe Dante
William Castle | 1959 | USA | 82 min
When asked which William Castle film he'd like to see at Overlook, Joe Dante replied, much to our delight, "The Tingler." Vincent Price stars in this shocker about a doctor obsessed with capturing a deadly parasitic creature he believes lives in the spine of terrified people. To ensure your survival of this special screening, presented in full "Percepto!," we suggest you scream. Scream for your lives!

Cast: Vincent Price, Philip Coolidge, Judith Evelyn, Darryl Hickman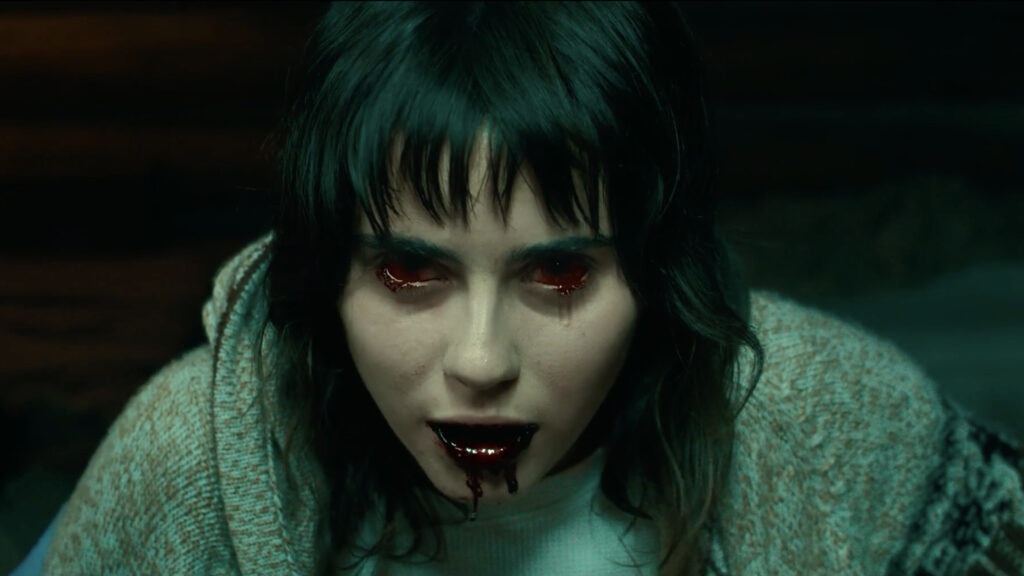 TRIM SEASON
World Premiere
Filmmaker In Person
Ariel Vida | 2023 | USA
Completely cut off from the outside world, a small crew of trimmers working on a remote marijuana farm discover the stalks there have disturbingly deep roots in ancient blood-soaked traditions. Now they must fight to escape the final harvest in this stylized and twisted tale of the Emerald Triangle.

Cast: Alex Essoe, Ally Ioannides, Bex Taylor-Klaus, Jane Badler, Marc Senter, Paris Warner, Ryan Donowho, Chelsea Jurkiewicz, Lorenzo Antonucci, Cory Hart, Austin R. Grant, Bethlehem Million, Arianna Scott, Corynn Treadwell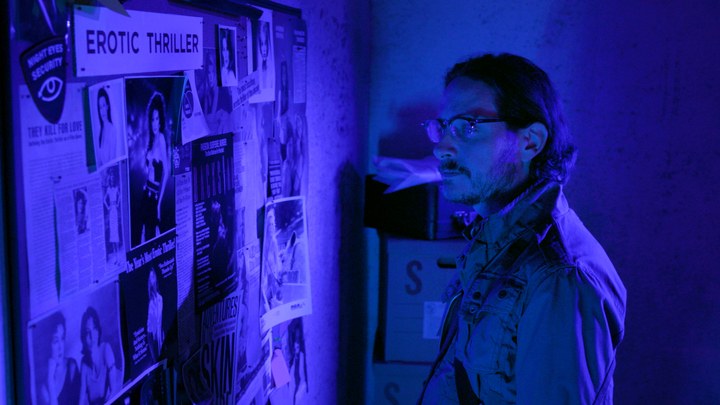 WE KILL FOR LOVE
World Premiere
Anthony Penta | 2023 | USA | 163 min
Take a deep dive into the sultry, shadowy world of direct-to-video erotic thrillers — films of mysterious strangers, sexual obsessions and crimes of passion that once dominated video store shelves and late night cable. This in-depth documentary celebrates the genre with insight, filmmaker interviews and an amazing array of clips that will leave you lusting for more.

Featuring: Andrew Stevens, Monique Parent, Amy Lindsay, Linda Ruth Williams, Kira Reed Lorsch, Jim Wynorski, Fred Olen Ray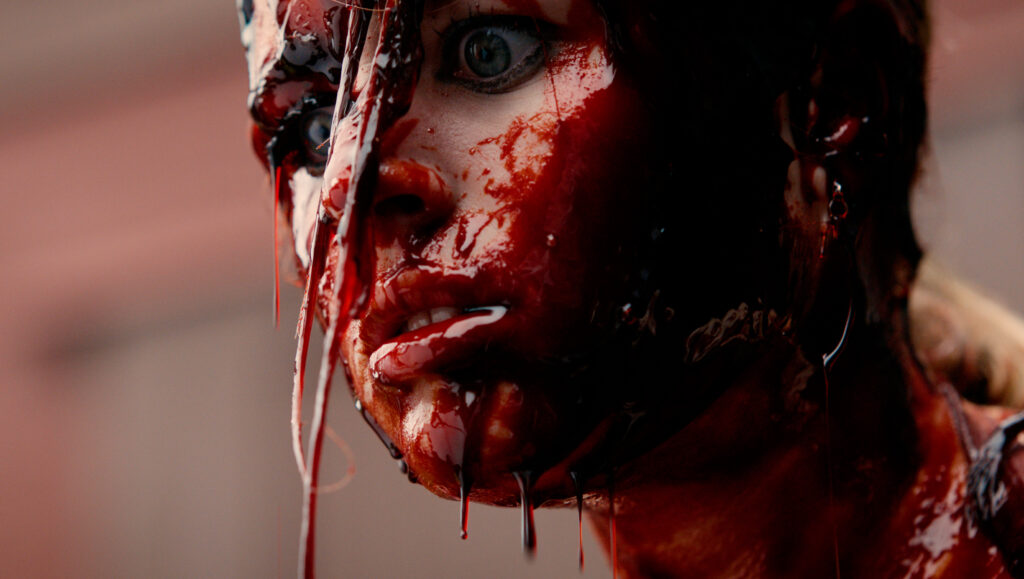 THE WRATH OF BECKY
Filmmaker In Person
Matt Angel, Suzanna Coote | 2023 | USA | 83 min
When members of an extremist group known as the "Noble Men" attack her and her friend, teenaged Becky seeks sweet, sweet vengeance, invading their lakeside headquarters as they prepare to launch a terrorist attack. This sequel to 2020's Becky requires no prior knowledge of the earlier film, just an appetite for some fast, fun and blood-soaked action.

Cast: Lulu Wilson, Seann William Scott, Denise Burse, Jill Larson, Courtney Gains, Michael Sirow, Aaron Dalla Villa, Matt Angel, Kate Siegel
SHORTS PROGRAM 1: QUEER HORROR
Filmmakers In Person
GNAW Dir. Rosalee Yagihara | 2022 | Canada
SMOKING KILLS Dir. Dulcinee DeGuere | 2022 | USA
ROLE PLAY Dir. Bill Neil | 2023 | USA
RINGING ROCKS Dir. Gus Reed | 2023 | USA
SNATCHED Dir. Michael Schwartz | 2022 | USA
VIOLET BUTTERFIELD, MAKEUP ARTIST FOR
THE DEAD Dir. Brooke H. Cellars | 2022 | USA
BITTEN, A TRAGEDY Dir. Monika Estrella Negra | 2021 | USA
87 Min
SHORTS PROGRAM 2: TALES OF THE UNCANNY
Filmmakers In Person
GO TO BED RAYMOND Dir. Nicole Taylor-Roberts | 2022 | USA
SPLINTER Dir. Marc Bernadin | 2022 | USA
VARIATIONS OF A THEME Dir. Peter Collins Campbell | USA | 2022
DEAD ENDERS Dir. Fidel Ruiz-Healy, Tyler Walker | 2023 | USA
ANGELS Dir. Samantha Aldana | 2022 | USA
FROM.BEYOND Dir. Fredrik S. Hana| 2022 | Norway
NIGHT WORK Dir. Savanna Hunter-Reeves | 2022 | USA
DIASPORA Dir. Tyler Mckenzie Evans | 2022 | Canada
83 Min
SHORTS PROGRAM 3: SEX & DEATH
Filmmakers In Person
DEW CLAWS Dir. Carolina Sandvik | 2021 | Sweden
A STREET CAT NAMED DESIRE Dir. Eric Layer | 2022 | USA
SCOOTER Dir. Chelsea Lupkin | 2022 | USA
RINGWORMS Dir. Will Lee | 2022 | USA
NIGHT OF THE BRIDE Dir. Virat Pat | 2022 | India
ONE GOOD NIGHT Dir. Orok Duke | 2022 | Nigeria
FIRST BLOOD Dir. Olivia Loccisano | 2022 | Canada
IN THE FLESH Dir. Daphne Gardner | 2022 | USA
KICKSTART MY HEART Dir. Kelsey Bollig | 2022 | USA
101 Min